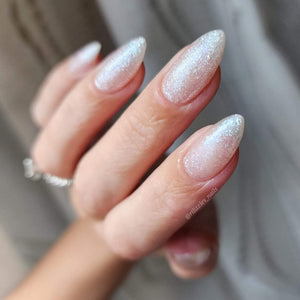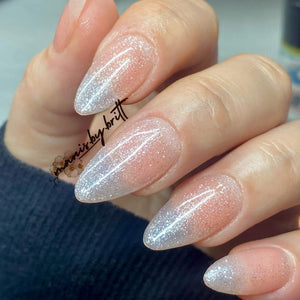 Glimmer - HEMA Free Builder Gel
Listing Includes One 15mL Bottle of HEMA Free Builder Gel 
Silver Iridescent Glitter 
You may also be interested in Nail Forms, Diamond Nail Lamp, Delicate Gel (Base+Top).
BUILDER GEL INFO
Product requires a UV/LED lamp to dry
48w(+) lamp

 

is recommended to ensure proper curing. Cure time may vary by lamp.
Gel base coat is required before applying builder gel!
Nail forms

 

or tips are needed for added length or you may use as an overlay (with no extra length) for extra strength/nail protection
You will need isopropyl alcohol to wipe tacky layer clean
This is a glitter builder gel, which differs slightly from the builder gels you may be accustomed to. After applying 2-3 coats of Glimmer, then apply a coat of clear builder gel on top to protect the glitters from buffing/filing. 
Click here to see full instructions!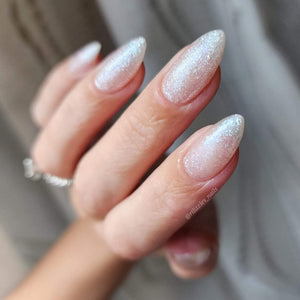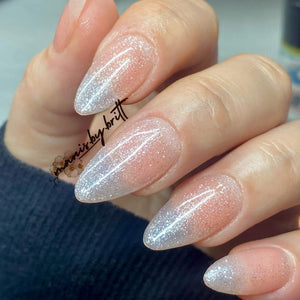 Amazing.
I love how easy it is and my thin nails are much harder