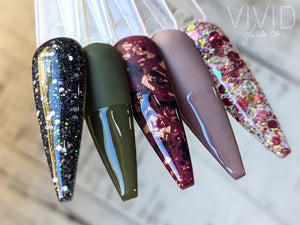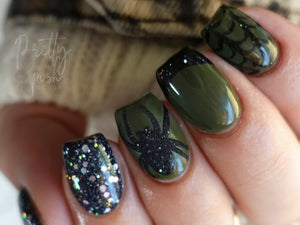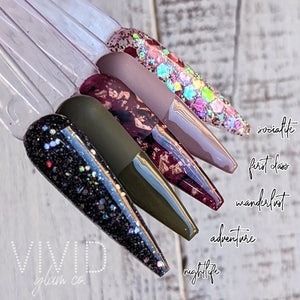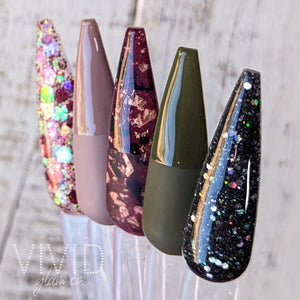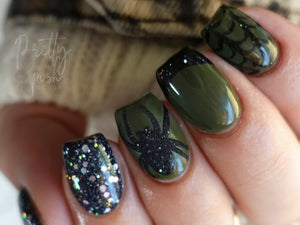 Wanderlust Collection
Full Collection - All 5 Shades
Socialite Burgundy/green iridescent chunky glitter mix.
First Class Mauve/Purple solid with warm undertones.
Wanderlust Dark burgundy base with warm foil reflects and chunky dark navy/black and gold foils.
Adventure Dark mossy green solid with warm undertones.
Nightlife Black and silver holographic fine/medium glitter mix.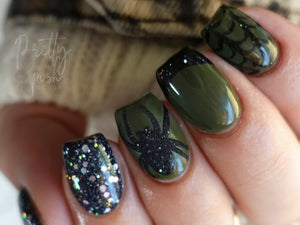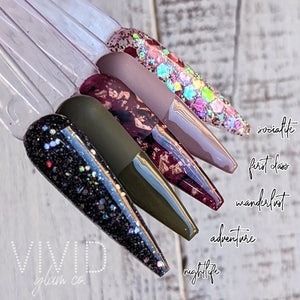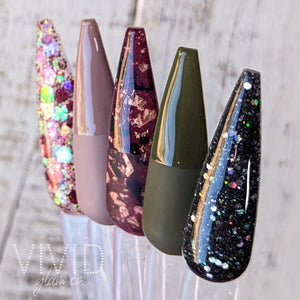 AMAZING
All stunning, I immediately used without even swatching
Amazing
All of her products are absolutely amazing but this collection is probably my favorite. Like all of her dips they are easy to work with go on so smooth and you feel like a pro with how amazing the powders go on!
Gorgeous Collection!
This is an absolutely beautiful collection. The shades all work so well together and are perfect for this fall/winter transition season (although I see them being used year round). The holographic glitters in Nightlife are stunning! Wanderlust is my new favorite flake!