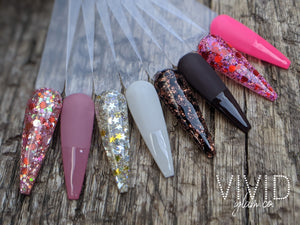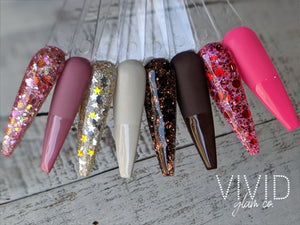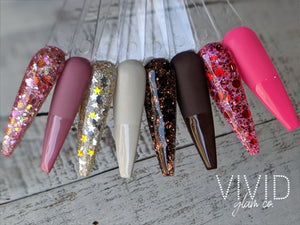 Valentine 2022 Collection
Full Collection - All 8 Shades
Currently limited, but will be brought back if/when possible!
Left to right:

Kiss & Tell
Cuddles
Candy Kisses
To the Moon & Back (Glow)
Hot Lips
XOXO
Desire
Love Letters
*These can also be found listed individually on the website.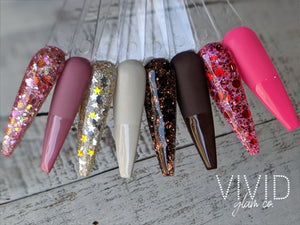 UNIQUE
The most unique set this year! Definitely non traditional and I loved it!