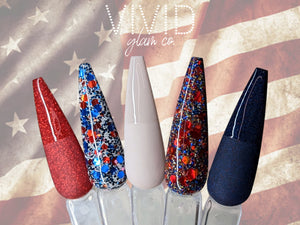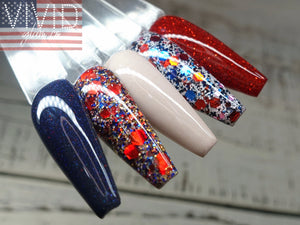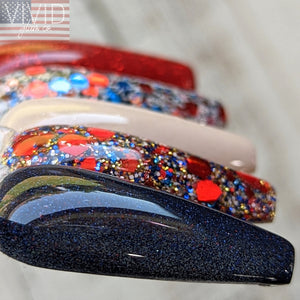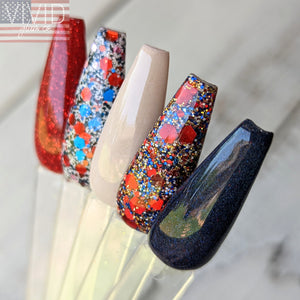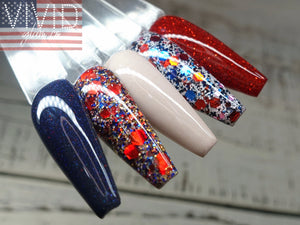 USA Babe (Full Collection)
Full Collection - All 5 Shades
Firecracker - A fine mix of bright cherry red glitters.
Red, White, & Boujee - A chunky glitter mix consisting of white, navy, blue & red, with a touch of pink and bronze.

American Honey - Solid sandy beige base with tiny gold shimmers.
USA Babe - Chunky glitter mix with foils. Silver, gold, red, white and blue.
BOOM - Dark navy blue with tiny blue and red shimmers.

*Also sold Individually.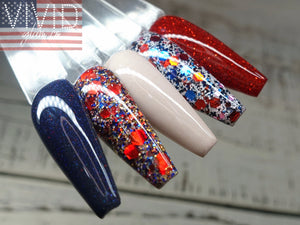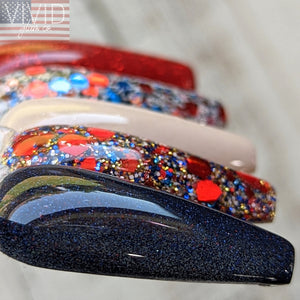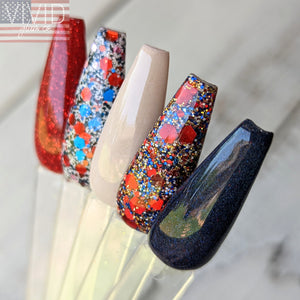 Stunning
I absolutely love this set! It's stunning! I have gotten many compliments on them. People are shocked when I told them I did it myself and immediately ask where I got them. I will be buying here more often!
Stunningly gorgeous
If you don't have this collection, definitely add it to your cart or wish list!