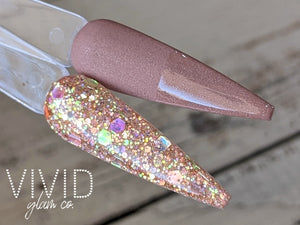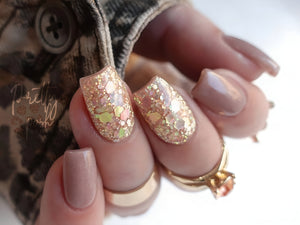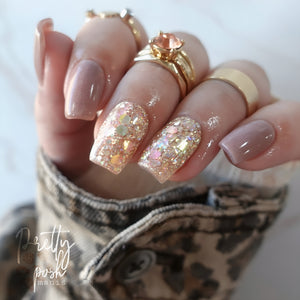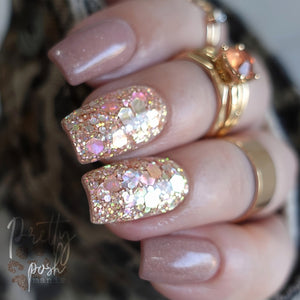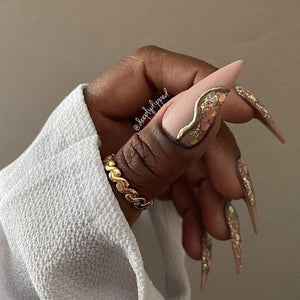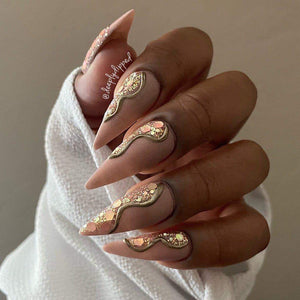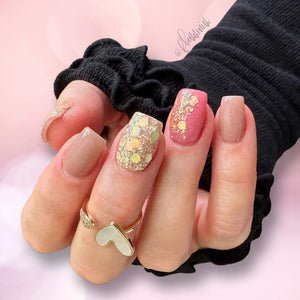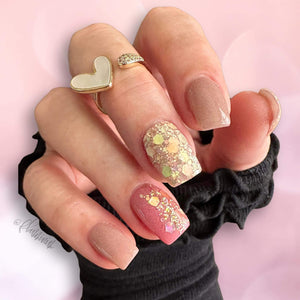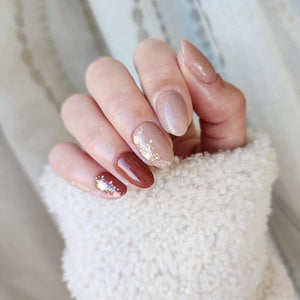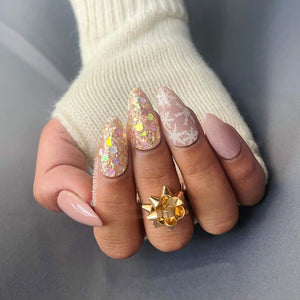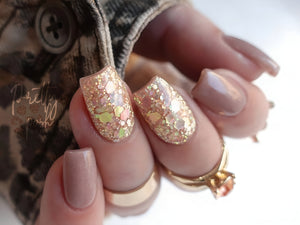 Toast + Bubbly (Duo)
Duo contains a jar of Toast - MD013 & Bubbly - MD014.
These will be sold as a set through the month of December at a discount. Individual jars will be available at regular price in January.
Toast is a warm nude with pink undertones and shimmer.
Bubbly is a chunky glitter mix of gold, peach, and nude, with iridescent sparkles.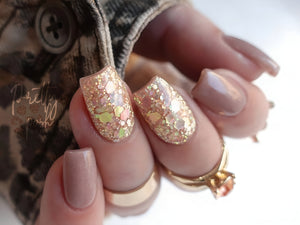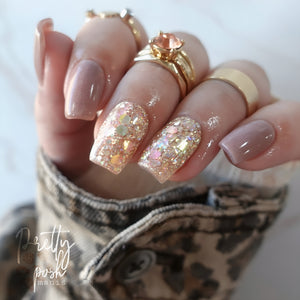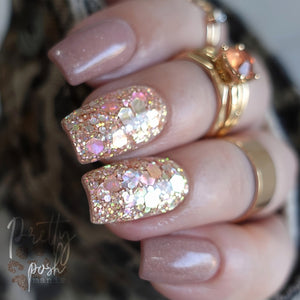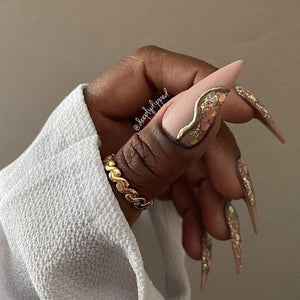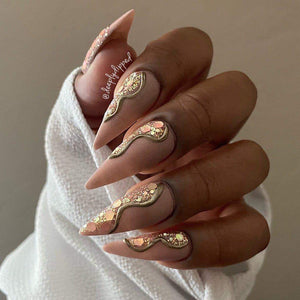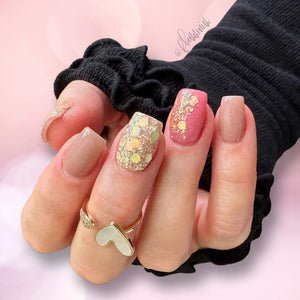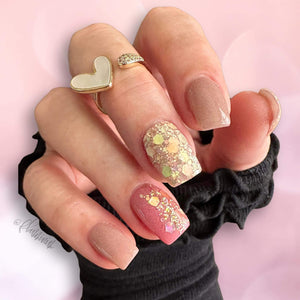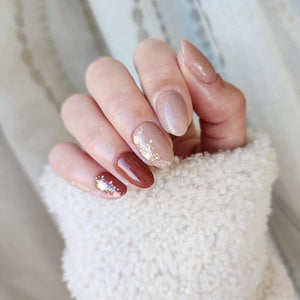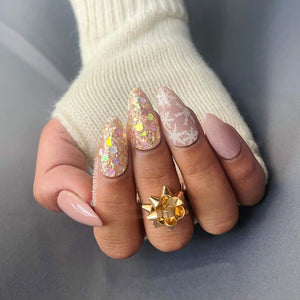 Pigmented, sparkling perfection!
I'm a returning customer of Vivid Glam Co. and these powders are worth every penny!! They go on smooth, super pigmented (you only NEED 2 coats, but 3 is with a cherry on top) and
last 2-3 weeks without chipping or cracking. They also soak off pretty easily. 10/10 recommend.
love the color combo
i love this combination with the nude color and chunky glitter
One Classy Duo
This duo is gorgeous and classy. If you're looking for a neutral with a little pop, this is the duo for you !!