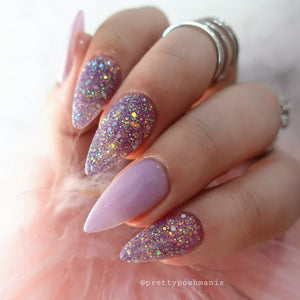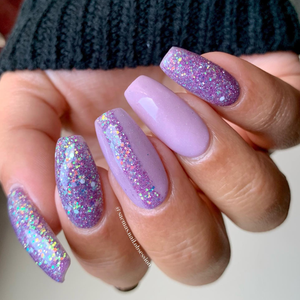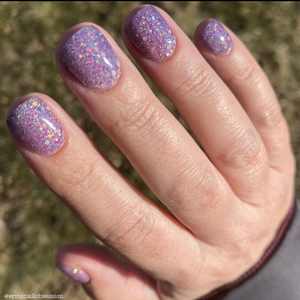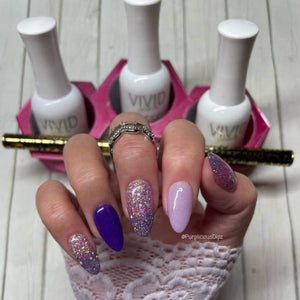 Through the Grapevine (Limited)
Thermal changer
Warm lavender (hot) to dark purple (cold), with multi fine glitter mix.
*Limited edition, once the current stock is gone this dip cannot be remade. It will be marked as 'Last Chance!' on its final restock.
*Encapsulating thermal dip powders with one dip of clear (Crystal Glass) dip powder recommended before buffing. Gel liquids can alter the thermal change. Picture reflects when submerged in hot and cold water.