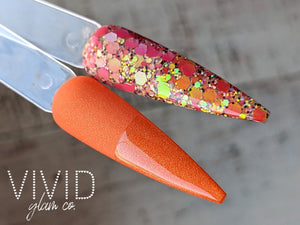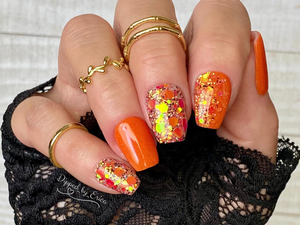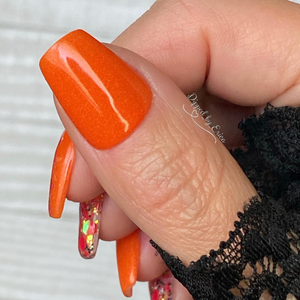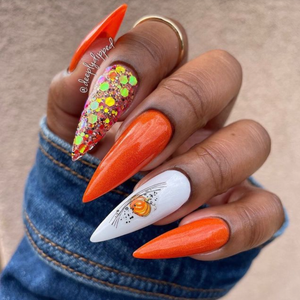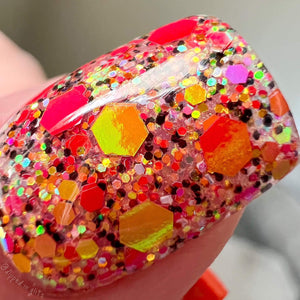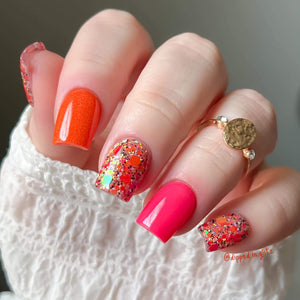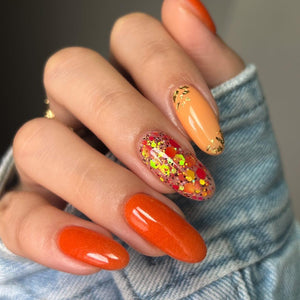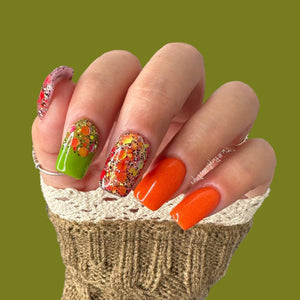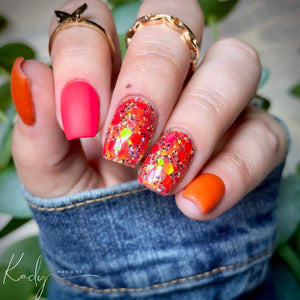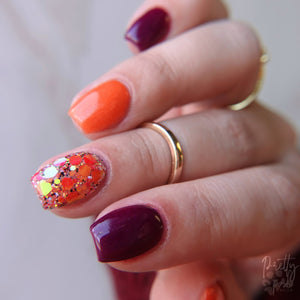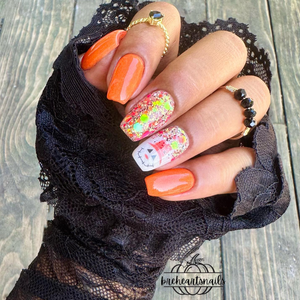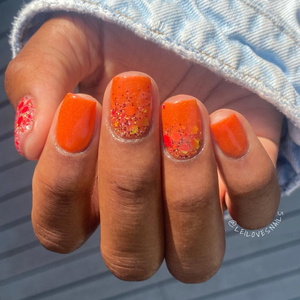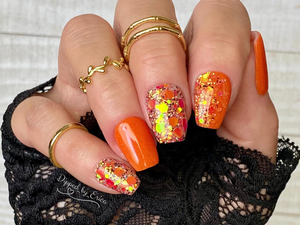 Sweet Punkin' + Apple Of My Eye (Duo)
Duo contains a jar of Sweet Punkin' - MD029 & Apple Of My Eye - MD030.
These will be sold as a set through the month of September at a discount. Individual jars will be available at regular price in October.
Sweet Punkin' is a pumpkin orange with red undertones and shimmer. 
Apple of my eye is a chunky chameleon shift glitter mix. You pick up hints of Pink, red, orange, green, and a little bit of black.