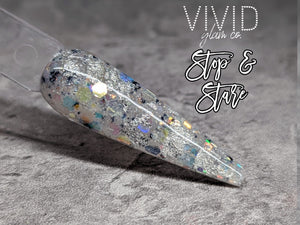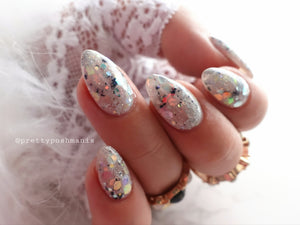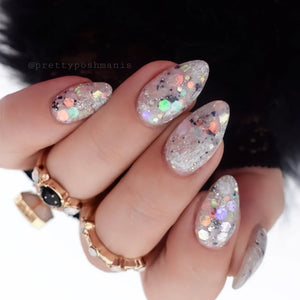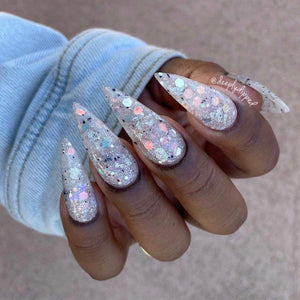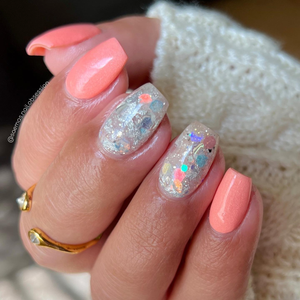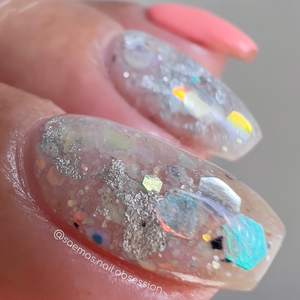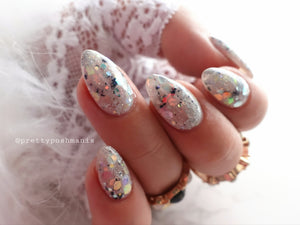 Stop & Stare
White and silver iridescent glitters with black & silver foils. This luxe dip is bound to keep you staring at your nails! You will need to have experience with chunky dip powder and encapsulating for the best results.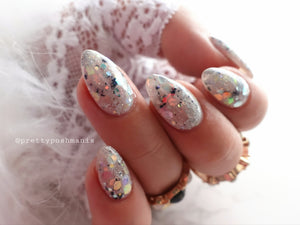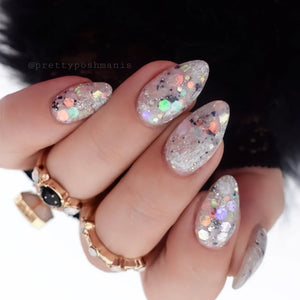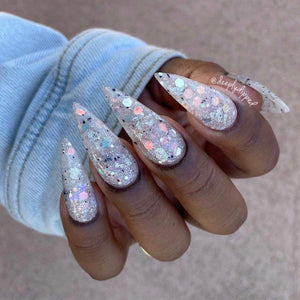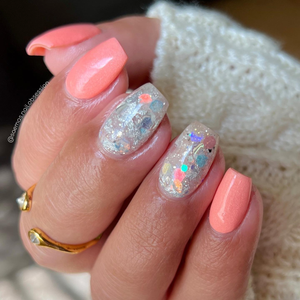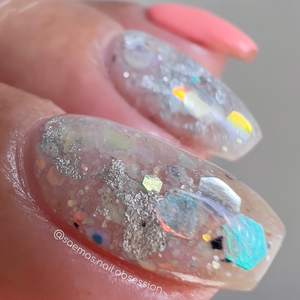 Amazing
I Love it are the mejor dipp powder I wanna get more
So pretty!
I love how unique and pretty this dip is
Can't stop staring
A gorgeous foil glitter mix. Milky and sparkly and very unique!