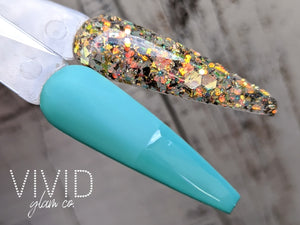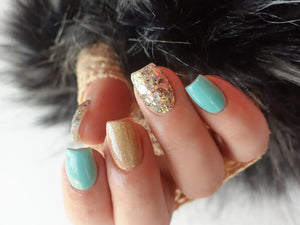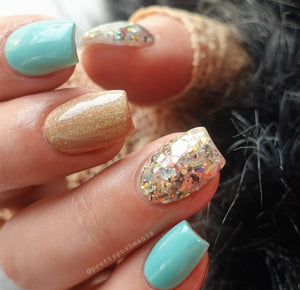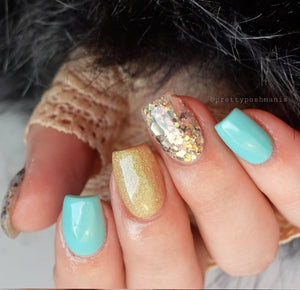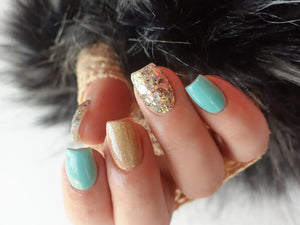 Social Butterfly + You Grow Girl (Duo)
Duo contains a jar of You Grow Girl - MD001 & Social Butterfly - MD002.
These will be sold as a set for the month of June at a discount. Individual jars will be available at regular price in July.
You Grow girl is a solid turquoise green. 
Social Butterfly is a chunky fiery iridescent mix with touches of black and gold, clear base. 
*Pictures shown paired with Suzy Chromy.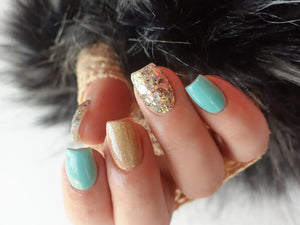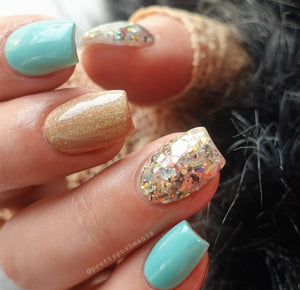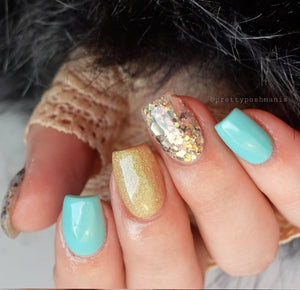 Beautiful colors, very detailed. Except for the RESTORE liquid. I didn't use it because I didn't know when to apply, because it's not on the step by step instructions.
Very fast shipping, and without any damage.
Definitely will continue to buy more in the future.
Thanks Vivid Glam.
June Duo
gorgeous colors per usual!! and who doesn't love a discounted duo! Logan is the best