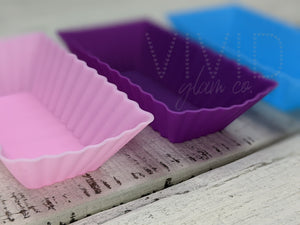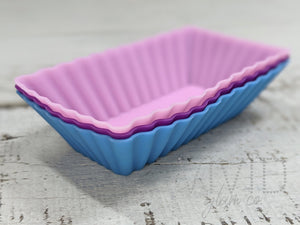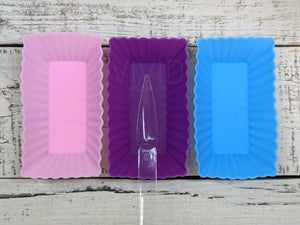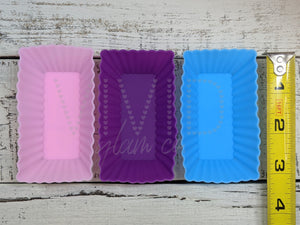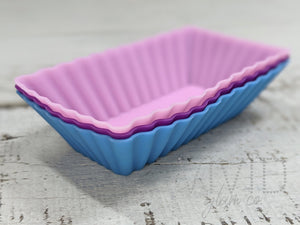 Silicone Dipping Cups (3pk)
Comes in a set of 3 Silicone Dipping Cups, one of each color: Purple, Pink, & Blue. 
Reusable, washable silicone cup for dipping or pouring your dip powders! Pour your powder into the silicone cup and use the 'lay flat' dip method OR use the cup to catch excess dip powder when using the 'pour over' dip method. The flexible silicone makes it easy to pour your powder back into the jar. The rectangle shape is great for longer nails and is perfect for color swatching the long swatch sticks! 
Easy to clean.  Just wash with warm soapy water or wipe with isopropyl alcohol and let dry. 

*Each rectangle measures approximately 3 x 2 x 1 inches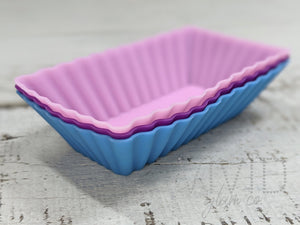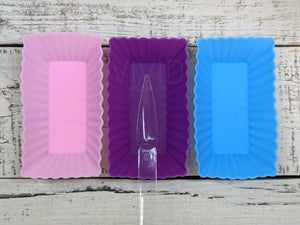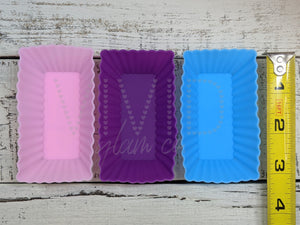 Great Option!
I love these dipping cups, especially for glitter and foil powders. It's so easy to lay your fingers right where you want to. Easy to clean too!
Perfect for All My Dipping Needs
The silicone dipping cups are a perfect addition to my dipping supplies. They are absolute best to use! Don't hesitate, go get yours today!