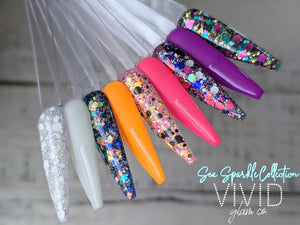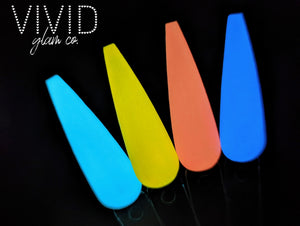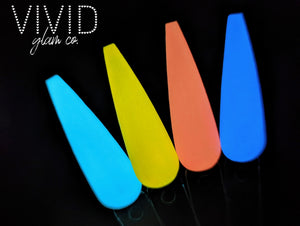 Sea Sparkle Collection
Glow Solid Dip Powders mixed with Unique Glitter Mixes make for a super fun collection!
Also sold individually.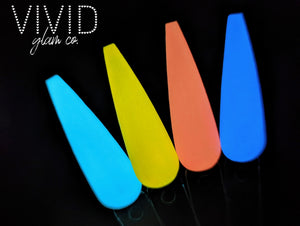 Glitter PERFECTION!!!
I am in love with this entire collection!! VIVID has some of the most beautiful glitters and glows around and are so easy to work with! They also have amazing coverage!
So pretty
These colors are so beautiful and easy to work with