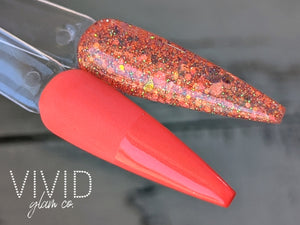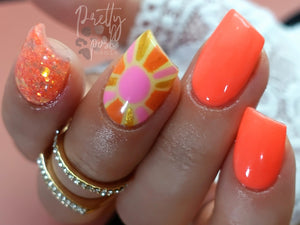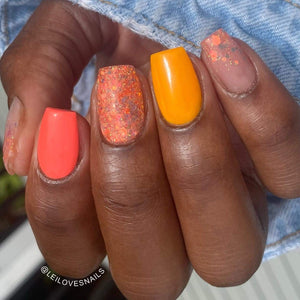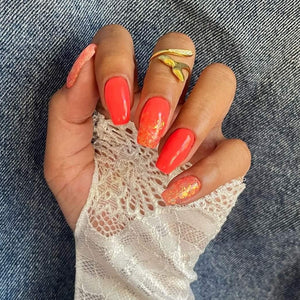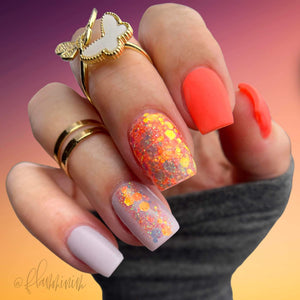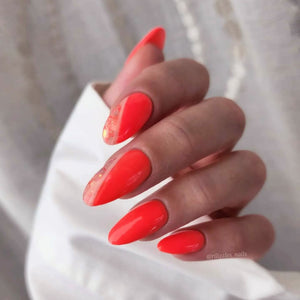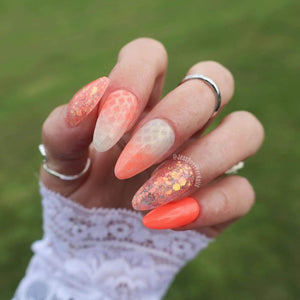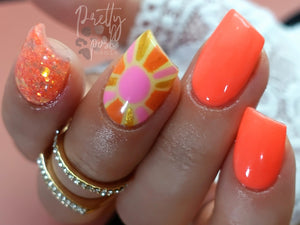 Rise + & Grind (Duo)
Duo contains a jar of Rise - MD005 & Grind - MD006.
These will be sold as a set for the month of August at a discount. Individual jars will be available at regular price in September.
Rise is a solid bright medium coral orange. 
Grind is an orange and coral chunky glitter mix, matte and iridescent.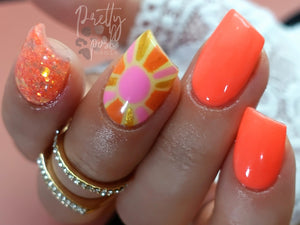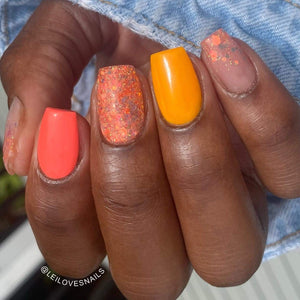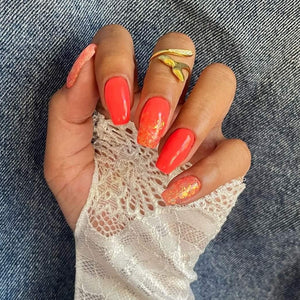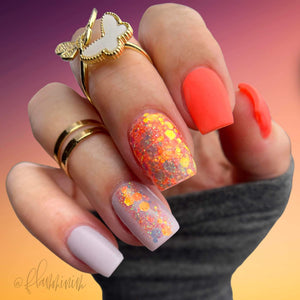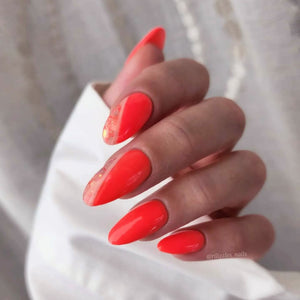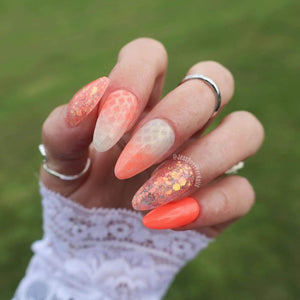 The cutest packaging
I ordered a few things and absolutely love it all. The packaging is what got me I love cheetah but the dip powder is amazing easy to use and the duo ended tool is a game changer for cleaning up around your cuticles. I will be ordering more !
You won't believe how beautiful this color is
I can't stop looking at my nails! It's such a pretty pair!
Rise and Grind
LOVE THIS DUO!!! Like i always say, Logan is such a creative genius. Get these colors bc they are amazing
Love it!!
I love this set! So bright and fun!
Killing it with these duos
I loved this months duo. They're so pretty. The matte glitters are so unique also. The crème coral color has the prettiest undertone.