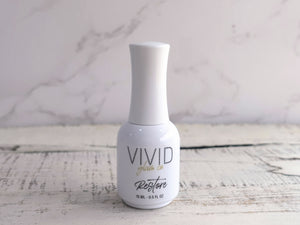 Restore
Listing includes a 15mL bottle of:
Restore 
 This product is for cleaning and softening your dip liquid brushes before and after dip applications. Just wipe off the hardened brush and let it soak to clean and soften the bristles. 
*Do not attempt to pull, tug or pick any hard bits from the bristles and avoid wiping them between paper towels to clean. Too much tension can cause the bristles to come out. Swipe your brush very gently on a paper towel if needed to remove any debris or glitter.