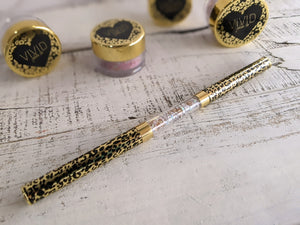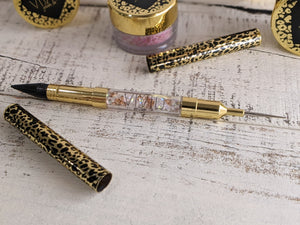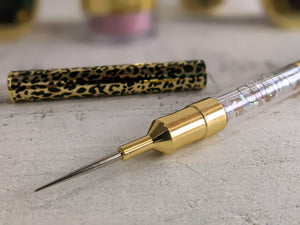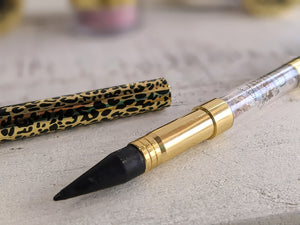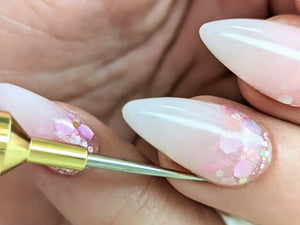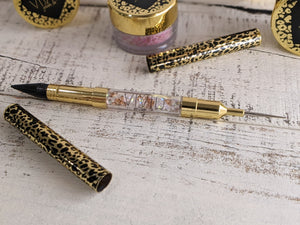 Precision Tool
Now with our signature leopard print design and an opal and gold rhinestone center!
This is the perfect tool for cleaning up your cuticle lines! It can also be used as a dotting tool or use the wax picker side to pick up rhinestones and help with flake / glitter placement.
*The wax tip is malleable (will bend or break with too much pressure applied.) The shape/tip may vary slightly and will wear with use. 
WARNING ⚠️ Sharp edges, use with care. Always keep out of reach of children.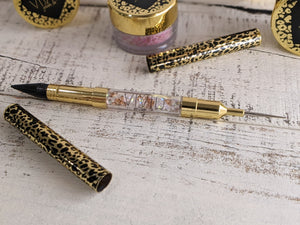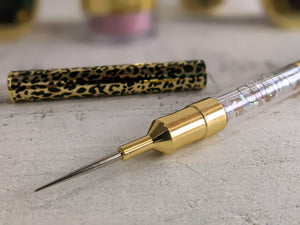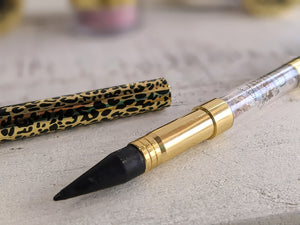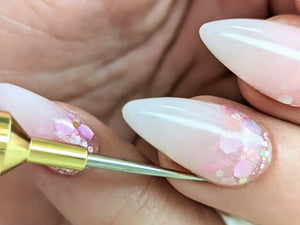 Helpful tool
I am newer to using dip and find using the precision tool helpful as I seem to keep flooding my cuticles and this easily allows me to clean up for a nicer looking nail.
Precision Tool
This Precision Tool is gorgeous! Works very well.
Game changer
It makes the cuticle area look flawless! I use it for every single mani!
This is a must have for clean cuticle lines! Super cute too!
A Cuticle Game Changer!
I absolutely love this tool. I have been using a water marble tool from Amazon and I thought it worked fine until I purchased this tool and found out what I'd been missing! It's not as sharp, so it doesn't hurt when I'm going around my cuticle area and it leaves my dip powder shaped perfectly around my cuticles! I also love that the opposite end has a wax tool that allows me to pick up different art gems, etc., which the other tool I used to use didn't have, which meant I had to search for another tool. So it's convenient and efficient, not to mention stylish!
Thanks Logan!