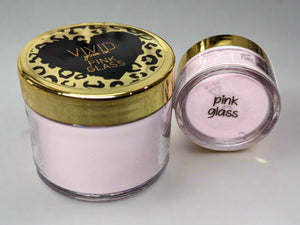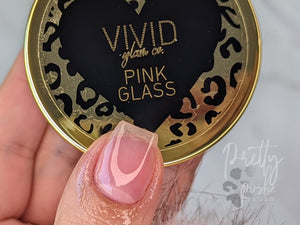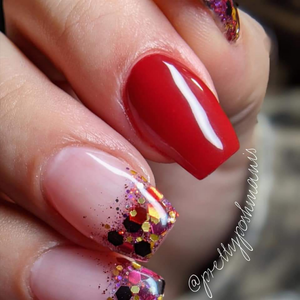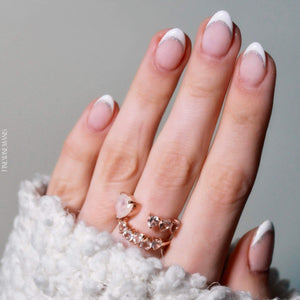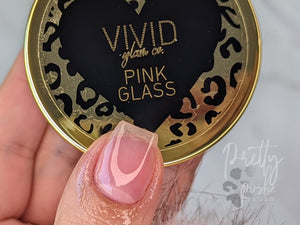 Pink Glass
Subtle pink-tinted clear. Perfect for a french manicure or baby boomer set!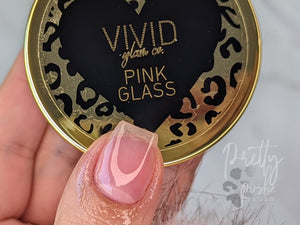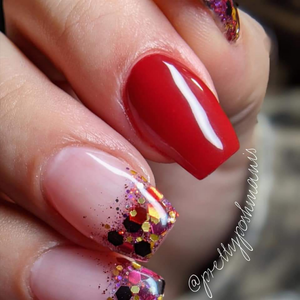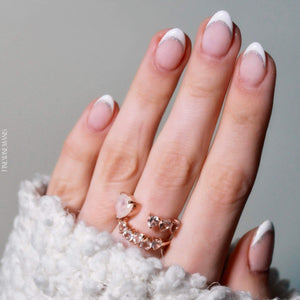 Great transparent pink little dark for French tips
chunky
I've had good experiences with this brand in the past but maybe they just gave me an old one this time? When I opened it, it was hard and then when I tried poking at it and stirring it, it just ended up being very chunky. Don't know how much I'll be able to use it
Hi Hayley, I have found that some of the recent jars were overfilled. The powder is such a fine consistency that it can pack together when there is not enough room for it to move freely in the jar. To easily fix this you can divide the powder evenly into two cupcake liners. Pour half of the powder back into the dip powder jar with lid tightened and shake. The powder should quickly return to its natural form. Pour back into the cupcake liner while you shake the remaining half of the powder in the jar. You may not want to fit all of the powder back into the original jar or you could run into the same issue again. I'm so sorry for any inconvenience!! If you need anything or have any further questions or concerns, please email me and I would be happy to assist you.
Xo,
Logan
Easy breezy
I love the fact I can do this under 30 minutes. It's easy. Less of a mess than I thought it would be and my nails look like I went to the salon. Love it
Beyond measure
As with all of your colors, pink glass exceeds expectations. Beautiful for a classic French manicure or nude ombré, or even by itself. Love it!
Best for ombrés!
Pink glass is my favorite to use for ombrés sutb "clear". It's just a very subtle hint of pink that looks like your natural nail beds. If you do ombrés, you NEED this!!