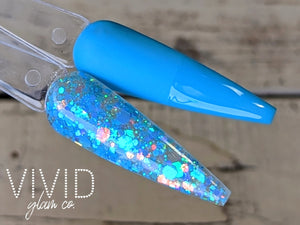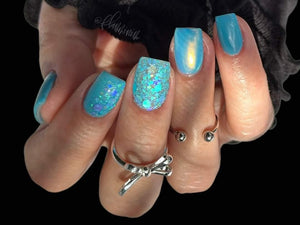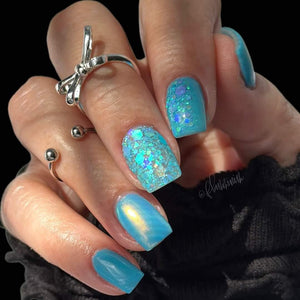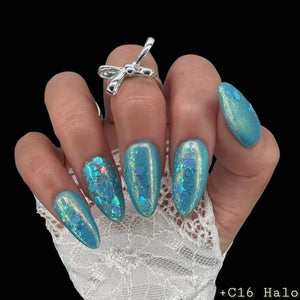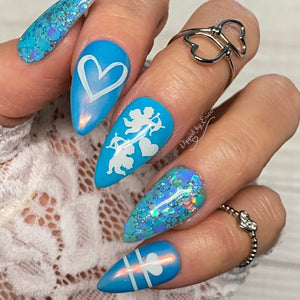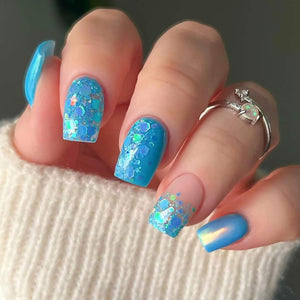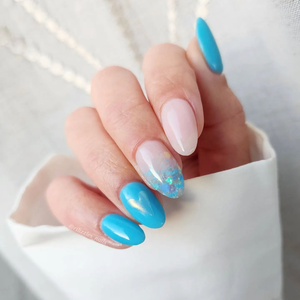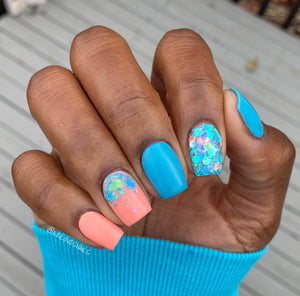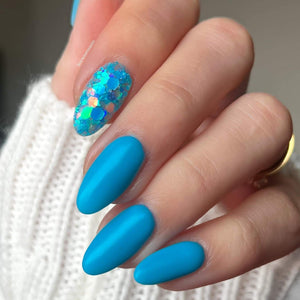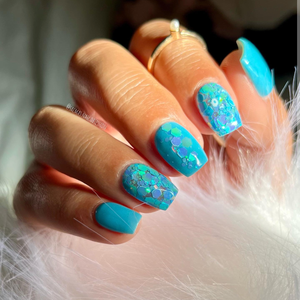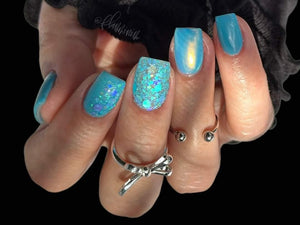 No Chill + All Thrill (Duo)
Duo contains a jar of No Chill - MD015 & All Thrill - MD016.
These will be sold as a set through the month of February at a discount. Individual jars will be available at regular price in March.
No Chill is a solid sky blue.

All Thrill is a Blue/Indigo chameleon shift with iridescent sparkles.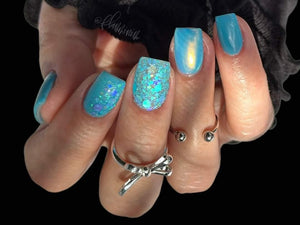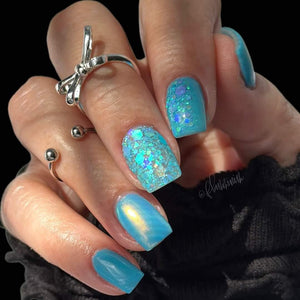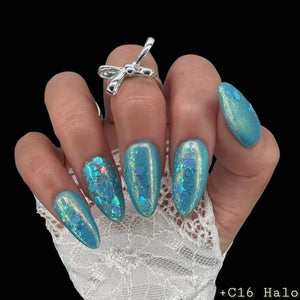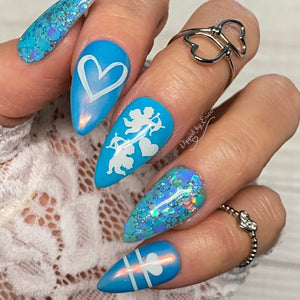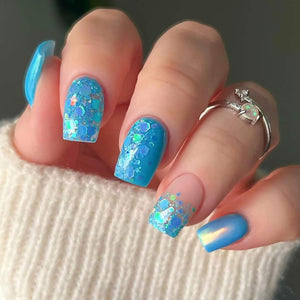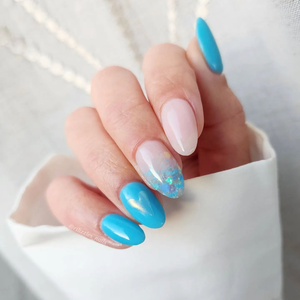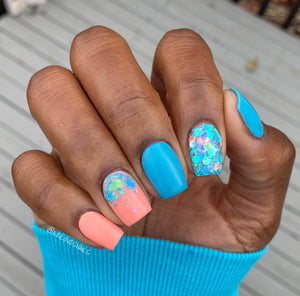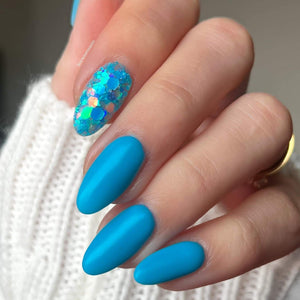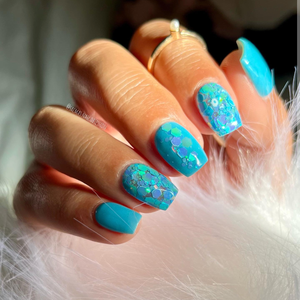 Great!
Love ordering from Vivid Glam! The colors are long lasting and paid well together!
Stunning duo!
Haven't used the colors yet, but they're stunning! I love blues!