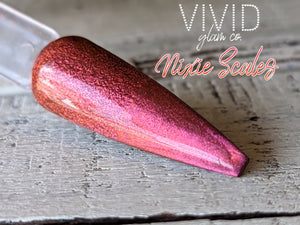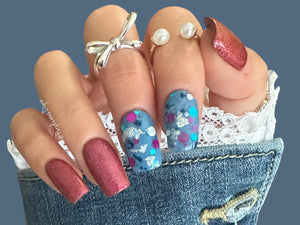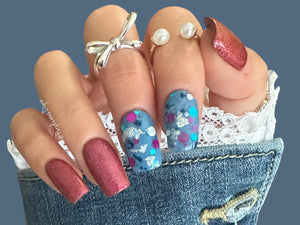 Nixie Scales
These specialty 2-in-1 shimmery/shifty
 dip powders can be used as dip powder or as a chrome powder. Shown chromed over themselves on the tips of swatches.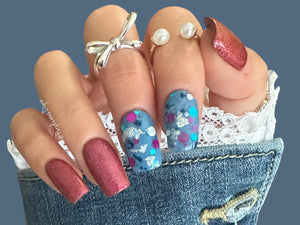 Beautiful color but wouldn't last
This color is gorgeous but kept chipping off after two days
I'm so sorry to hear that! Cracking or chipping can be very disheartening, but the good news is there's usually a way to prevent it. If you ever have any questions or concerns regarding a product I am happy to help assist!