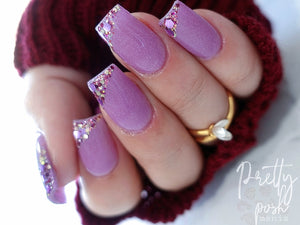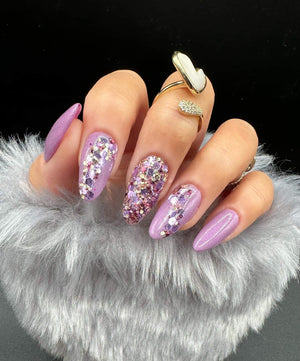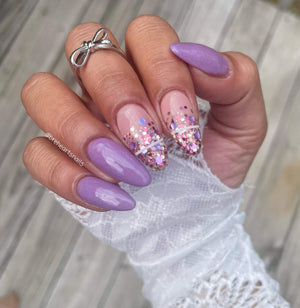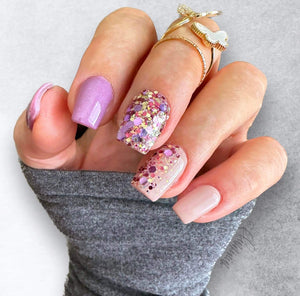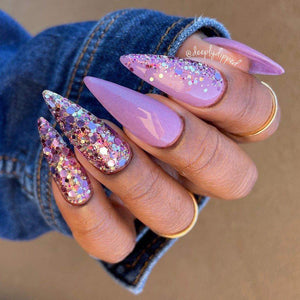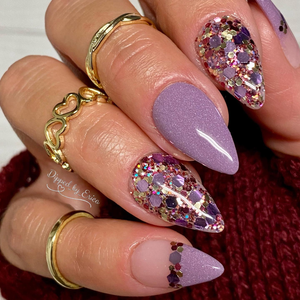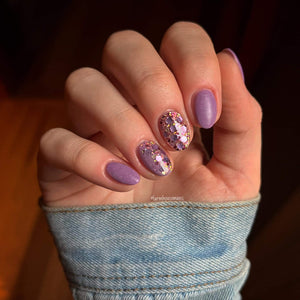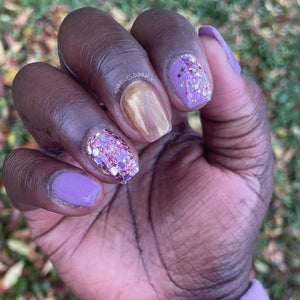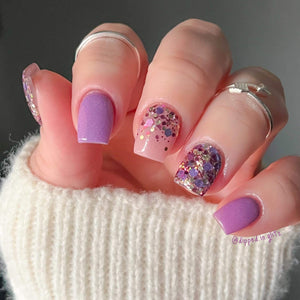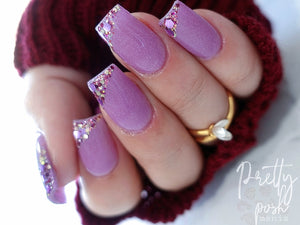 Mystic + Divine (Duo)
Duo contains a jar of Mystic - MD011 & Divine - MD012.
These will be sold as a set through the month of November at a discount. Individual jars will be available at regular price in December.
Mystic is a cool medium purple amethyst toned shimmer. 
Divine is a chunky glitter mix of purples, iridescent, wine, and golds.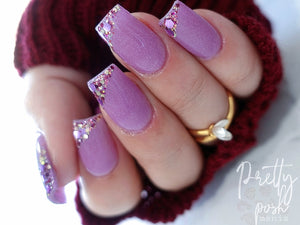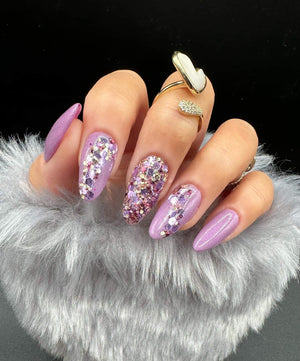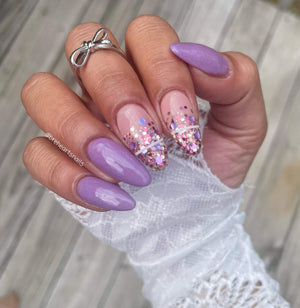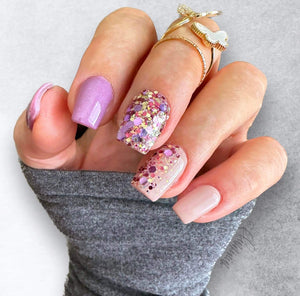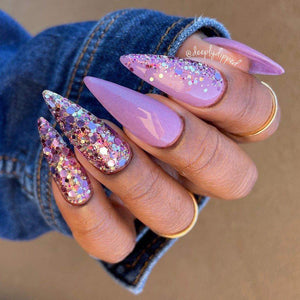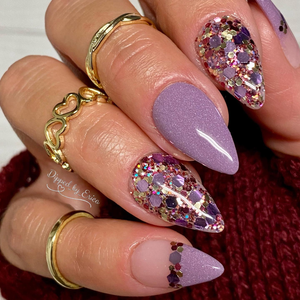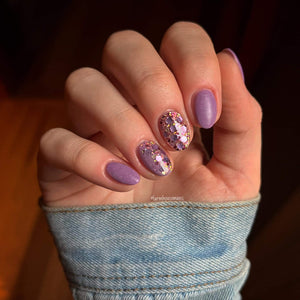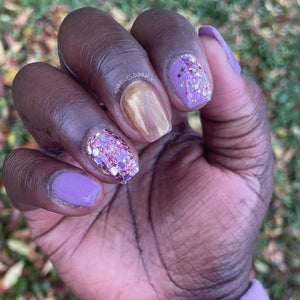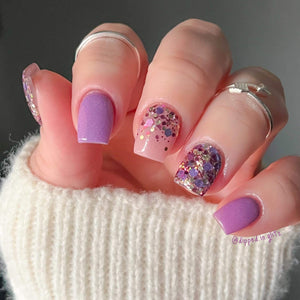 Gorgeous Dips!
Vivid Glam Co has some of the best dips out there. I love their color choices and quality.