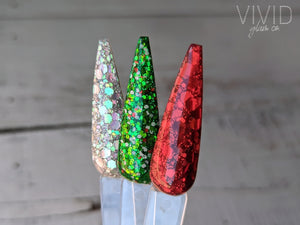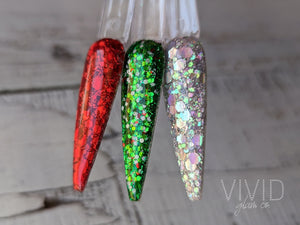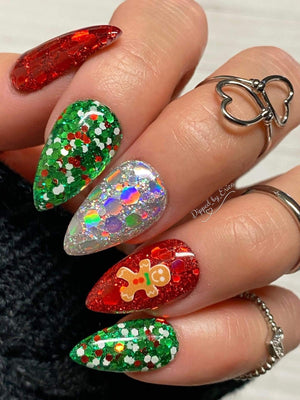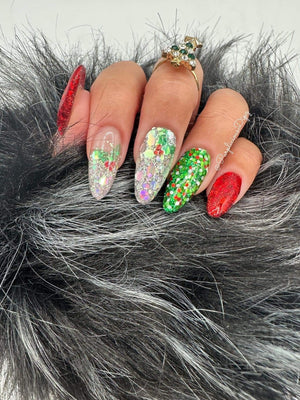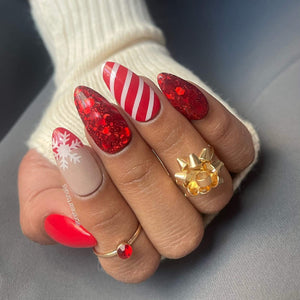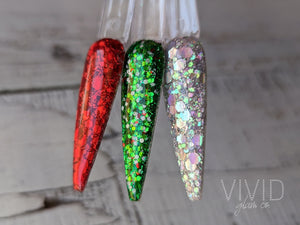 Holiday Trio
Sold as a set:
Naughty List - Shifty Red Chunky Glitter Mix

I Like Them Real Thick & Sprucy - Emerald Green, White, Red Medium Glitter Mix
Nice List - Silver Holo Chunky Glitter Mix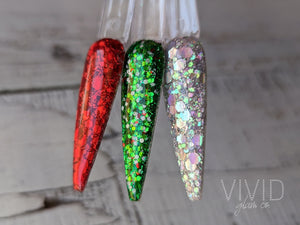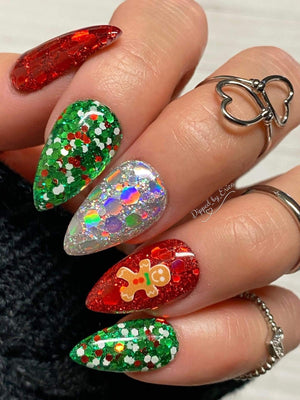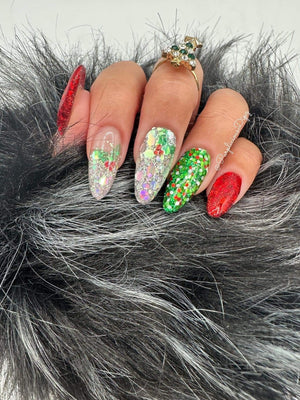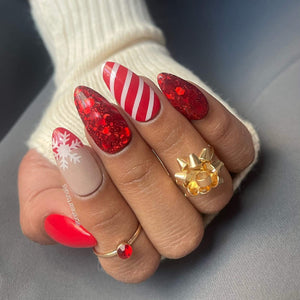 Holiday Trio
This Trio is so sparkly and perfect. I have gotten a lot of comments on my Christmas nails.
Absolutely stunning!
Everything about this trio is so beautiful!!