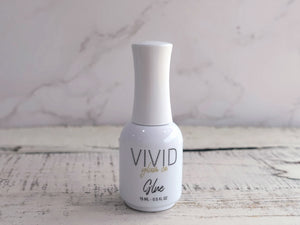 Glue
Listing includes a 15mL bottle of:
Glue (Dip Base)
Please see the Dip Liquid Set listing for Application/Removal Instructions, Ingredient List, and all other important information!
Best Dip Base
Of the several dip bases that I've tried, this one is by far my favorite! It has the perfect dry time and is easy to work with.
Love vividglam products
This glue goes on so thinly! Really makes the dip manicure look natural
LOVE!
Absolutely love these liquids. They're super easy to work with and have a slow enough dry time to be able to clean up around the cuticles, or hand place chunky glitter pieces as needed.
Glue brush
My glue brush broke halfway through my first hand. I had to switch over to gel glue. Not happy about that!
Hi Jennifer, I'm so sorry to hear you experienced difficulty with your Glue brush! I've sent you a follow up email.
Please know I'm always happy to help with any questions or issues:
sales@vividglamco.com
Xo, Logan