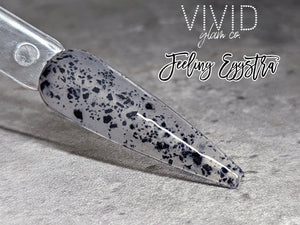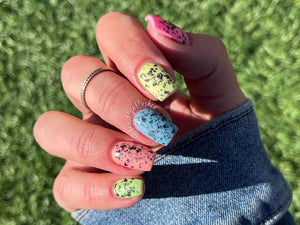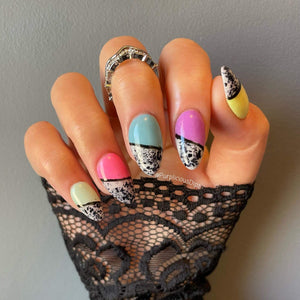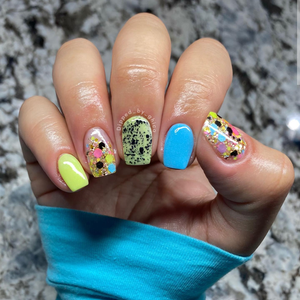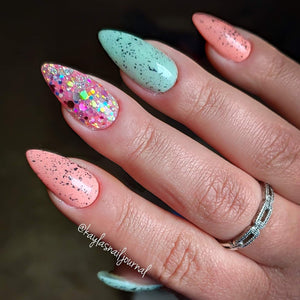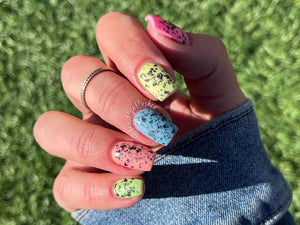 Feeling Eggstra
Black foil topper
Crystal Glass (clear) recommend for encapsulation before activate.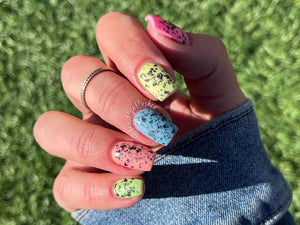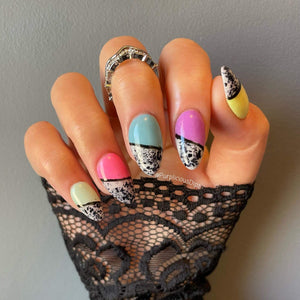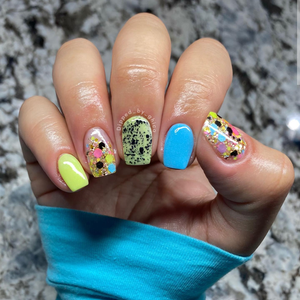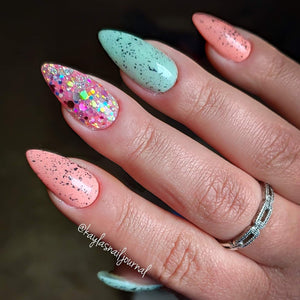 Feeling Eggstra review
I've only swatched it so far but I love it already. It can be used by itself or it will make a great topper for up and coming Halloween Mani's.
Super Cute Easter nail
I ordered this after seeing the ADORABLE speckled Easter egg nails on other people. I plan to use this next Easter so far I have only made a swatch. The black did bleed from the activator so just a warning to do a clear coat layer first to avoid bleeding.