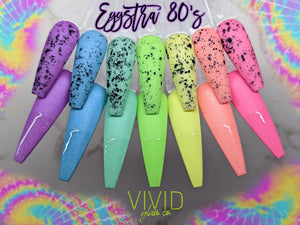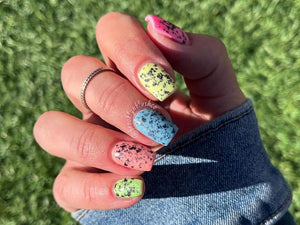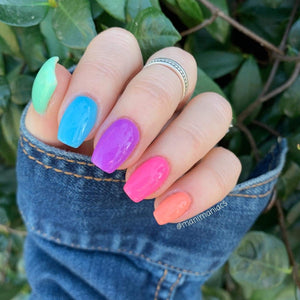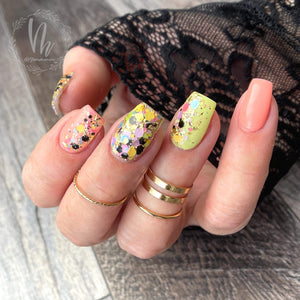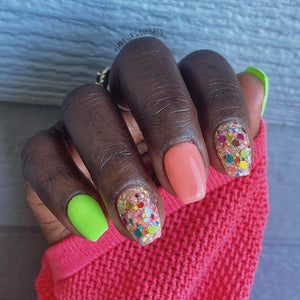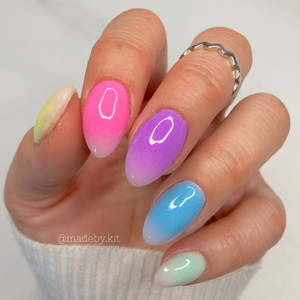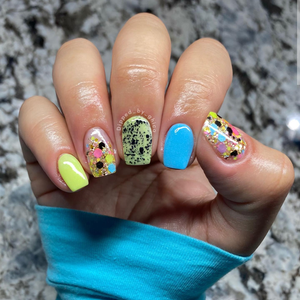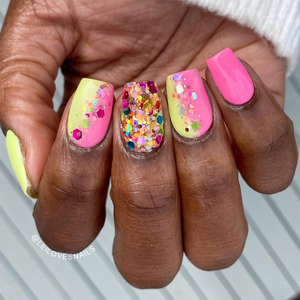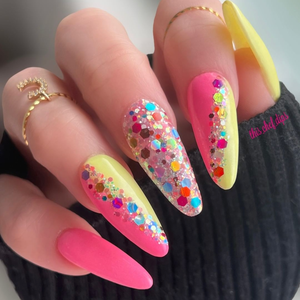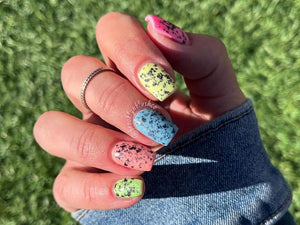 Eggstra 80's Collection
These vivid pastel neon's are perfect for spring and summer! If you're 'Feeling Eggstra' grab the speckled egg topper!
Full Collection - All 7 Shades (Solids)
Optional add on: Feeling Eggstra, speckled egg topper. 
*All also sold individually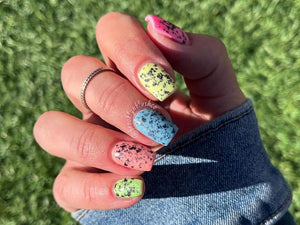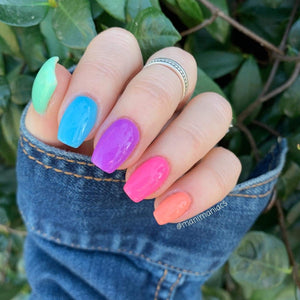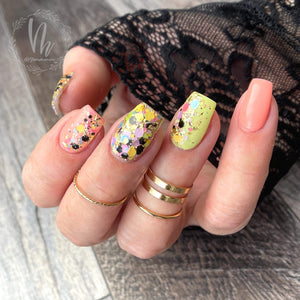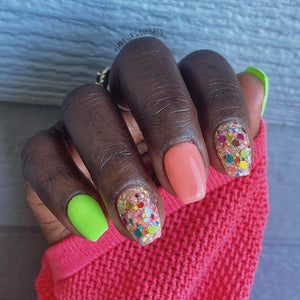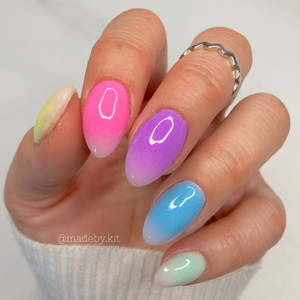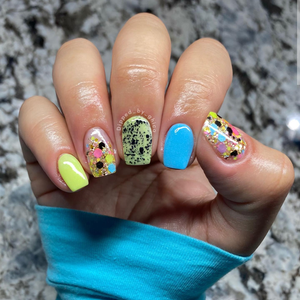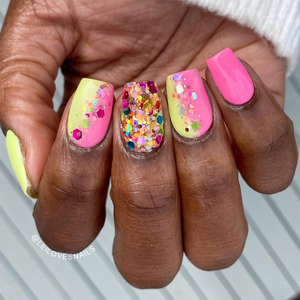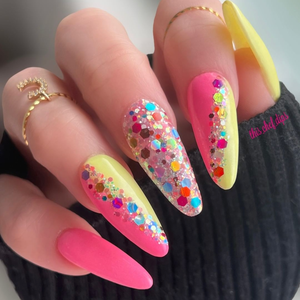 Eggstra 80's Collection
I absolutely love these dips! This is the first time I have tried brand, and let me tell you I was not disappointed! The dips are so smooth and have such a rich color. They are so user friendly! I absolutely love the speckled look that feeling eggstra added to my mani. Very happy with my purchase of the Eggstra 80's collection!
What an amazing collection!
This collection is so bomb! I love all the gorgeous colors and the topper is perfect for speckled egg looks!