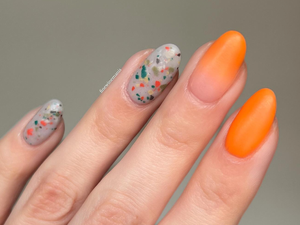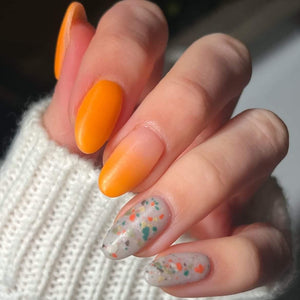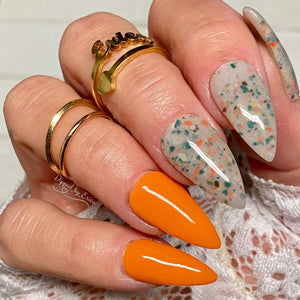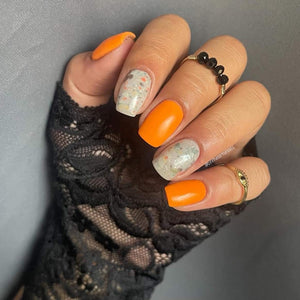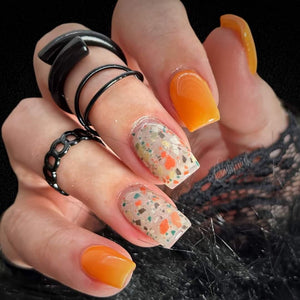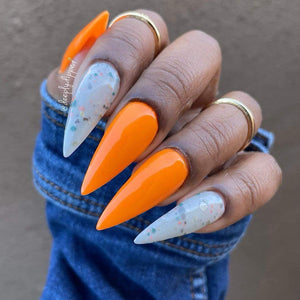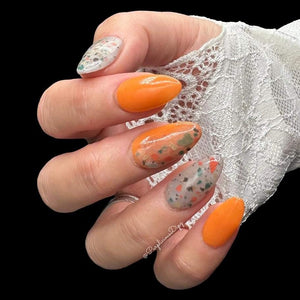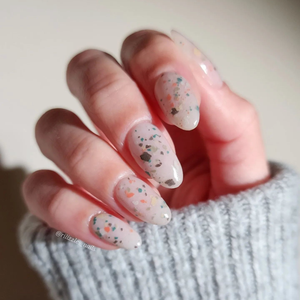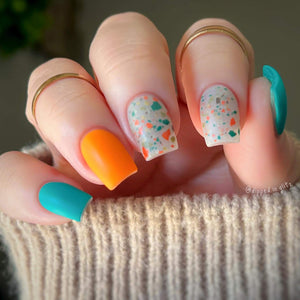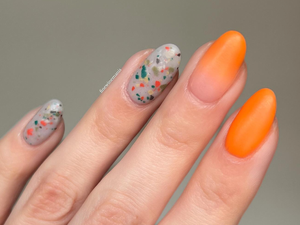 Confident + Down To Earth (Duo)
Duo contains a jar of Confident - MD017 & Down To Earth - MD018.
These will be sold as a set through the month of March at a discount. Individual jars will be available at regular price in April.
Confident is a tangerine orange solid.
Down To Earth is a pale grey/beige base dip with orange, teal, tan, cream and brown matte glitters.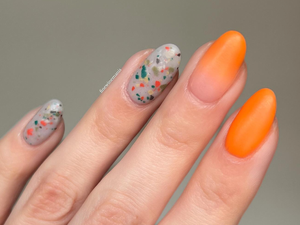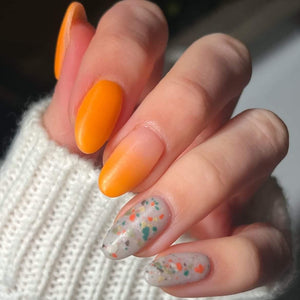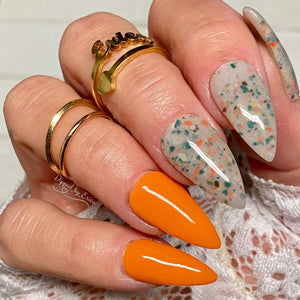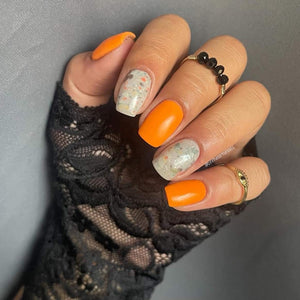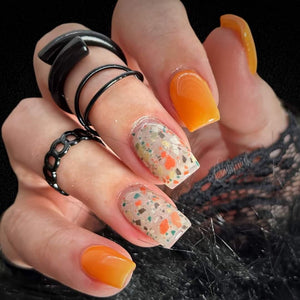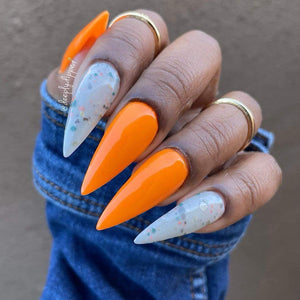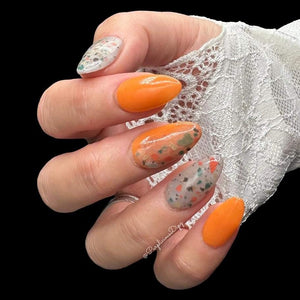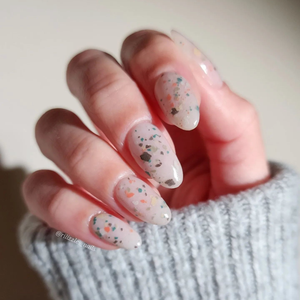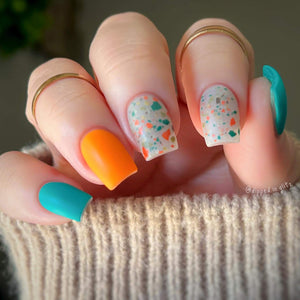 Beautiful as always
I am in love with these matte glitters, I think this pair will be great for any season
Great Duo
This color combination isn't something I would've put together myself, but I LOVE the way they look together! Makes me like orange!