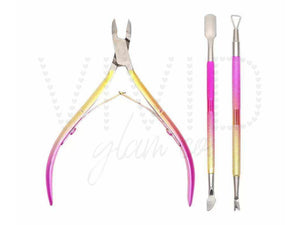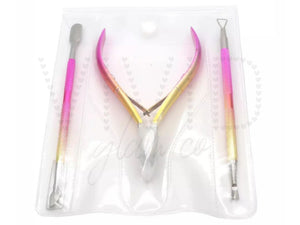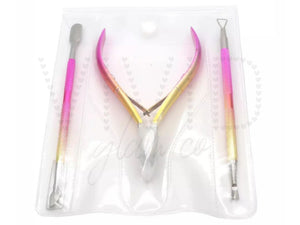 Cuticle Kit
Ombre` Pink & Gold Gradient 3PC Stainless Steel Cuticle Pusher / Scraper / Nipper Set 
Great for cleaning excess cuticles, scraping off product with the Blank Slate gel remover or even cleaning under the nails and pouring / mixing dip powder.
WARNING ⚠️ Sharp edges, use with care. Always keep out of reach of children.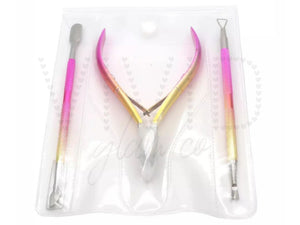 Love
Honestly I love all the products I've gotten so far!
Amazing 😍
This is one of my favorite places to get dips from and Logan is so amazing, has great communication and real!