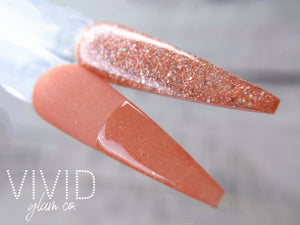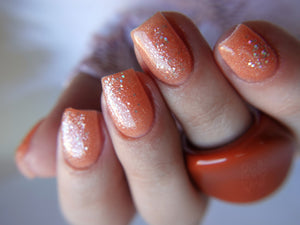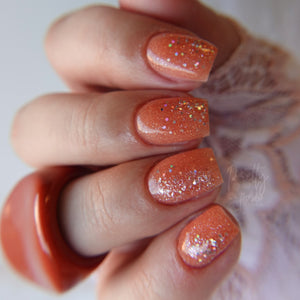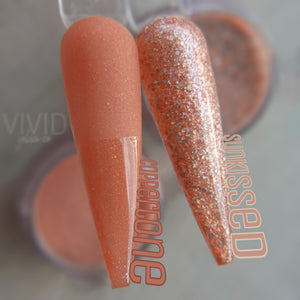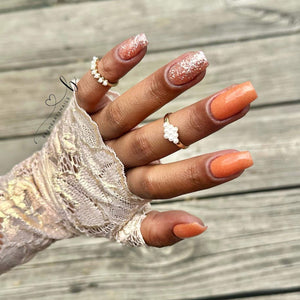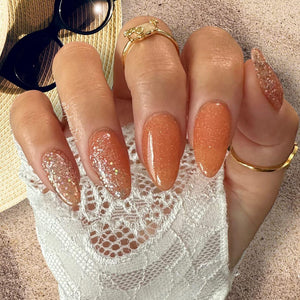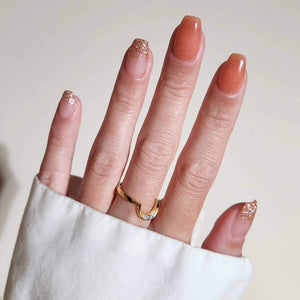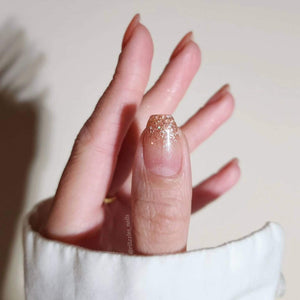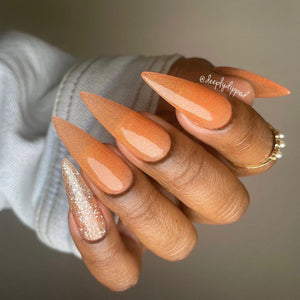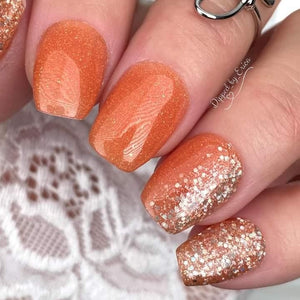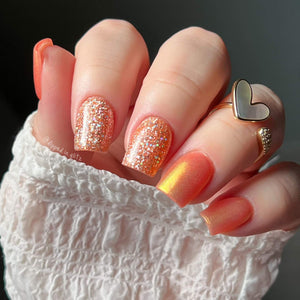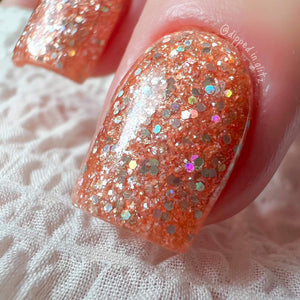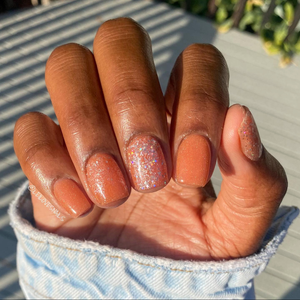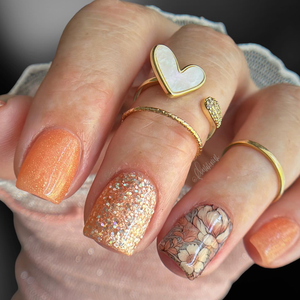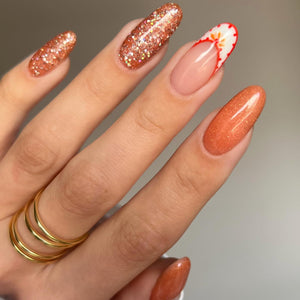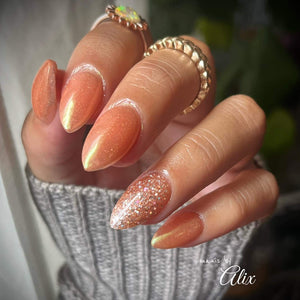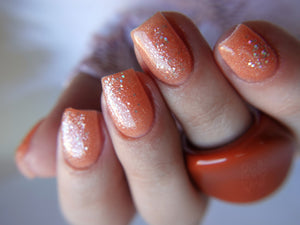 Coppertone + Sunkissed (Duo)
Duo contains a jar of Coppertone - MD025 & Sunkissed - MD026.
These will be sold as a set through the month of July at a discount. Individual jars will be available at regular price in August.
Coppertone is a semi opaque peachy orange tone with gold shimmer. 
Sunkissed is a coppery fine glitter mix.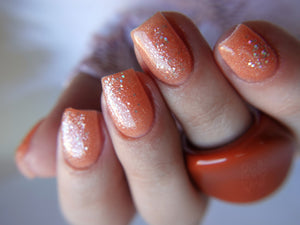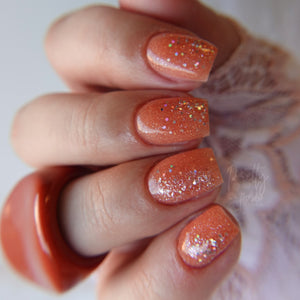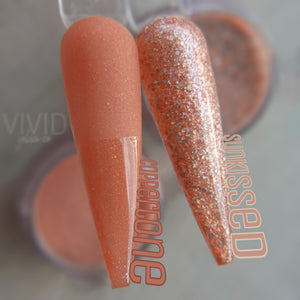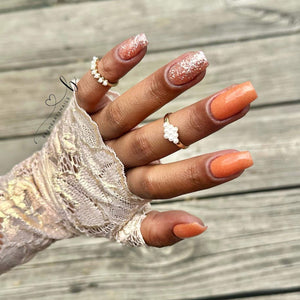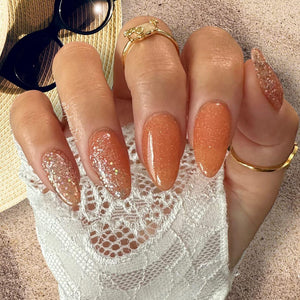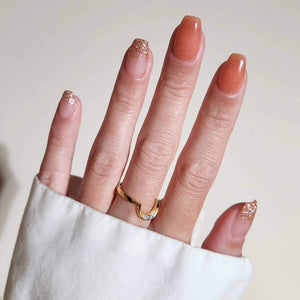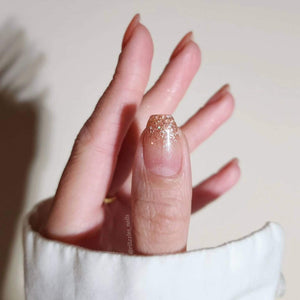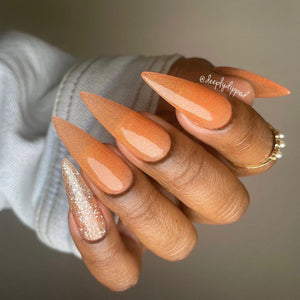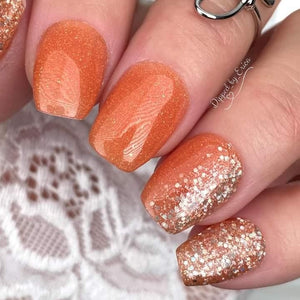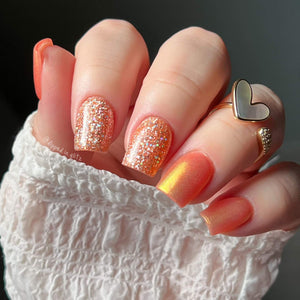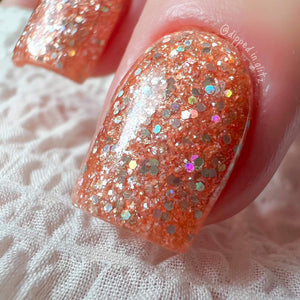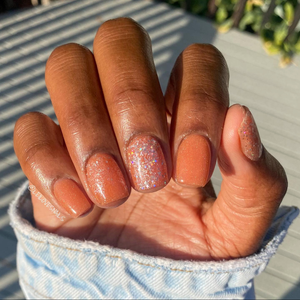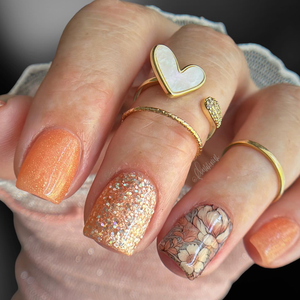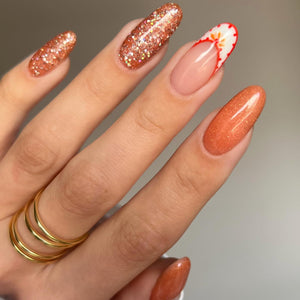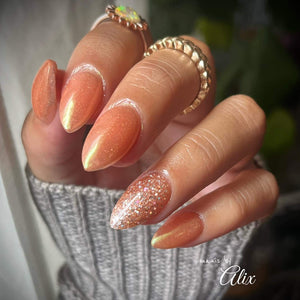 Coppertone and sunkissed
Awesome product. EASY to use and the color is so pretty. The only issue I had was none of the shipped bottle brushes would fit securely in my glue bottle so I had to use the glue without the 'handle'. Still, love the product so far and will be ordering more! Thank you!!