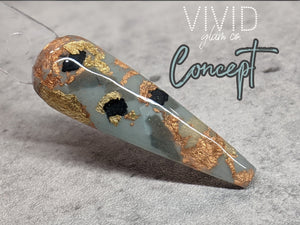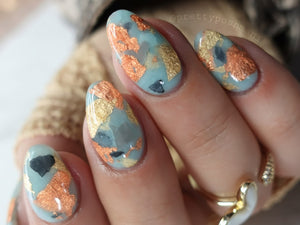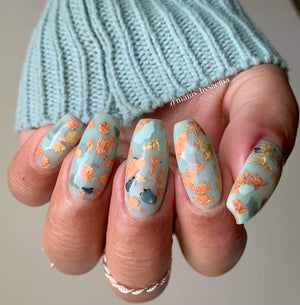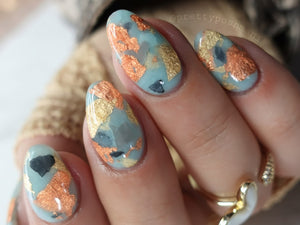 Concept (Luxe)
A pale blue/green base with hand cut foils and a multicolor textured glitter, give this dip a really neat dimensional look! It is harder to work with because of the different textures. You will need to have experience encapsulating to work with this one, but it is absolutely worth the extra effort if you ask me!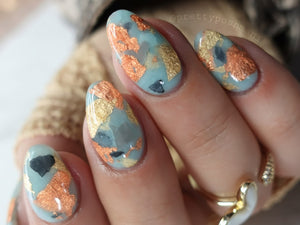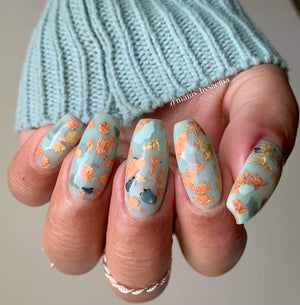 Uniquely beautiful!!!
I couldn't wrap my mind around this one at first. I kept coming back to it over and over. I realized it had me hypnotized. Once I purchased and saw it in person, even more beautiful. Buy it, you won't be disappointed.
Super beautiful but I can't get it figured out just yet, still got to practice!