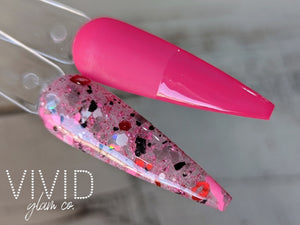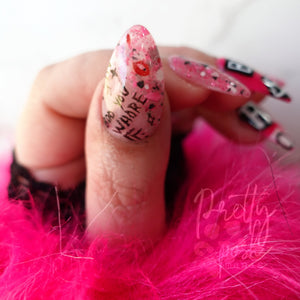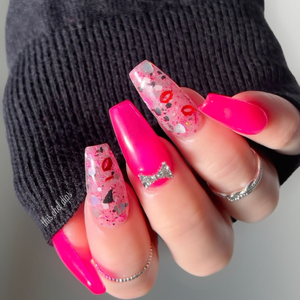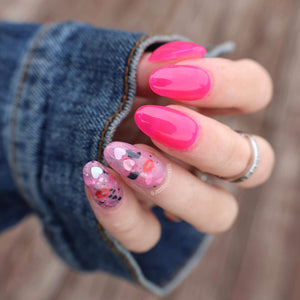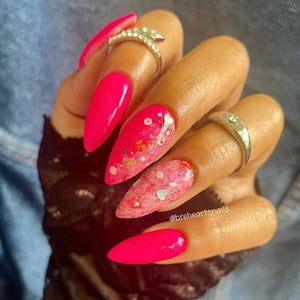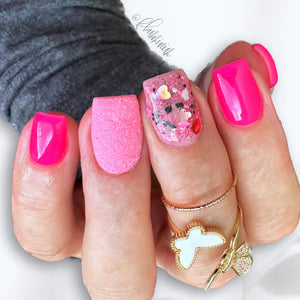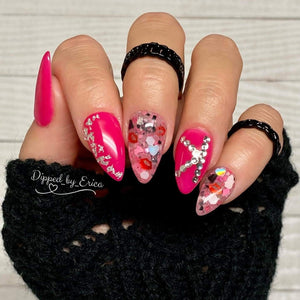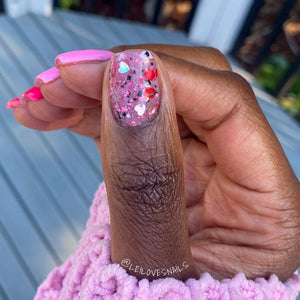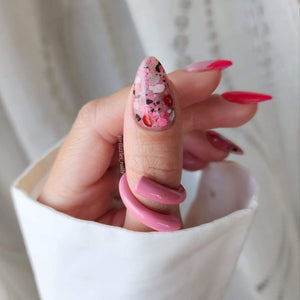 Burn Book + Victimized (Duo)
Duo contains a jar of Burn Book - MD010 & Victimized - MD009.
These will be sold as a set through the month of October at a discount. Individual jars will be available at regular price in November.
Burn Book is a sheer pink base dip with red, black, pink, grey, and white glitters and foils. You'll find a few lips and hearts as well.
Victimized is a cool toned Hot Pink solid.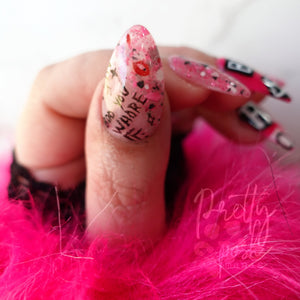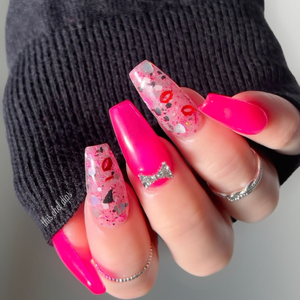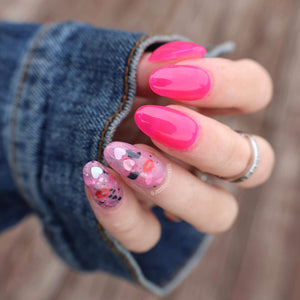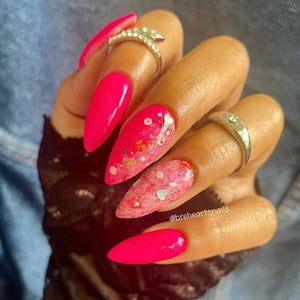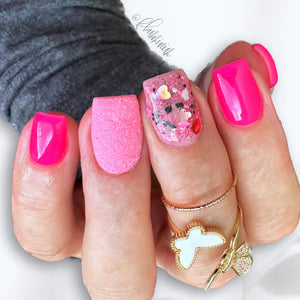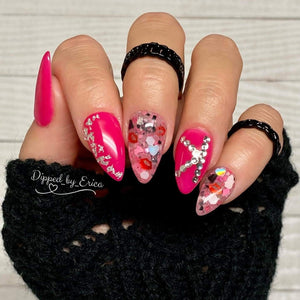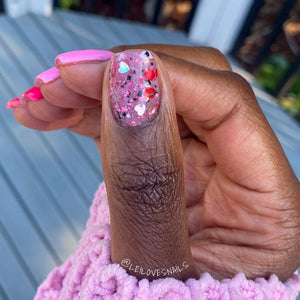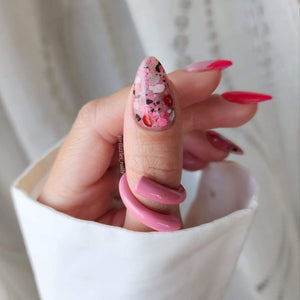 Burn Book + Victimized (Duo)