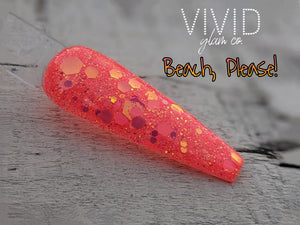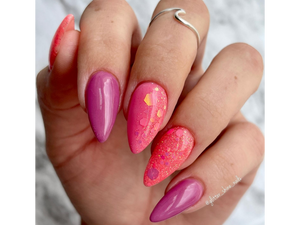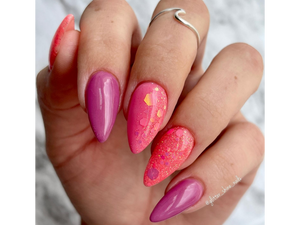 Beach, Please!
Chunky glitter, with corals, pinks, and oranges.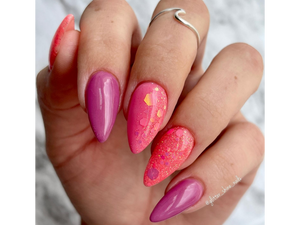 Gorgeous Shifty Coral
Corals are my favorite when the weather gets warm and I would happily rock Beach, Please all summer long. Great coverage (only needed to hand place a few glitters). Her bright and bold color shift glitters are stunning.