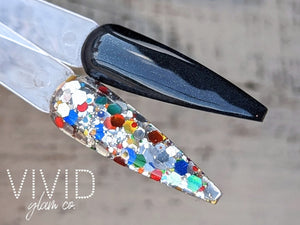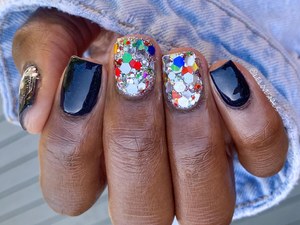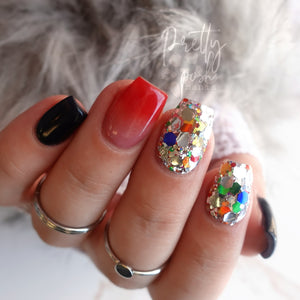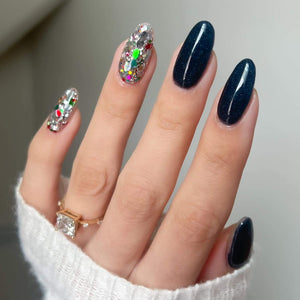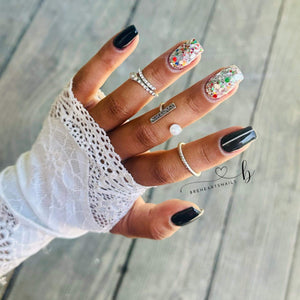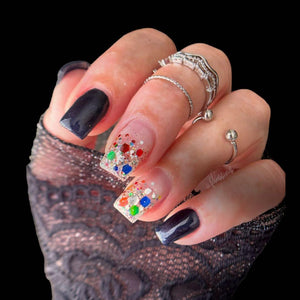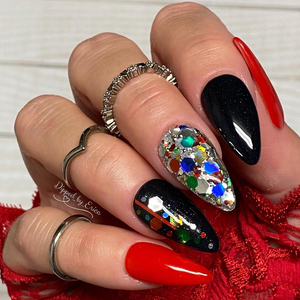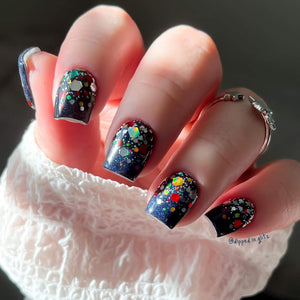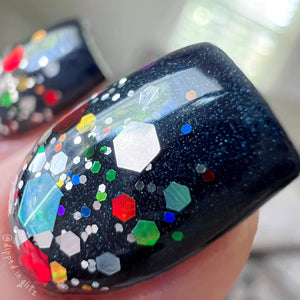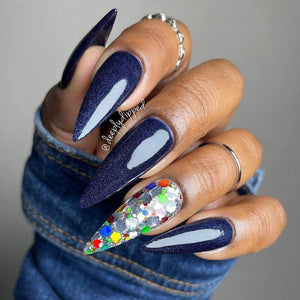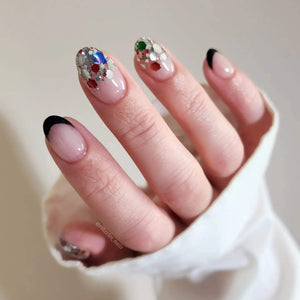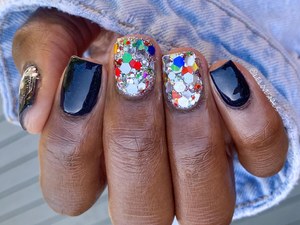 BANGER + Pop It! (Duo)
Duo contains a jar of BANGER - MD023 & Pop It! - MD024.
These will be sold as a set through the month of June at a discount. Individual jars will be available at regular price in July.
Banger is a very dark, almost black navy with shimmer.
Pop It! Is a chunky metallic silver and rainbow glitter mix.