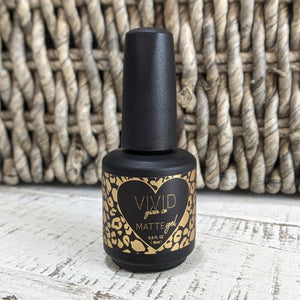 Gel Matte Top Coat
Listing includes one 15mL bottle of Gel Matte Top Coat.
Product requires UV/LED light to dry. Cure 60s LED/120s UV.
Ingredients: PETMP, 2-Hydroxyethyl methacrylate, Di-Trmethylolpropane Tetraacrylate, Thermoplastic polysiloxane, Urethane Acrylate
Products may cause eye, skin, ,respiratory irritation. If an allergic reaction should occur, discontinue use immediately and contact your physician.
Keep out of reach of children.