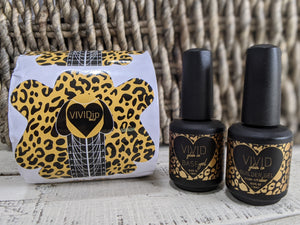 Builder Gel Bundle
Listing Includes:

15mL Builder Gel
15mL Gel Base Coat
200pc Nail Forms
**These products can also be found individually on the website.
Product requires UV/LED light to dry. Cure 60s LED/120s UV.
Click here for full instructions!
Builder Gel
Builder Gel is definitely a game changer! The first time using it and I didn't even want to dip over it!! Once I get the hang of it I will never go back!!
I also love how manageable it is in the bottle as well! Easy to apply and not messy!
The only reason I didn't give it 5 stars is because I don't know what I'm doing haha!